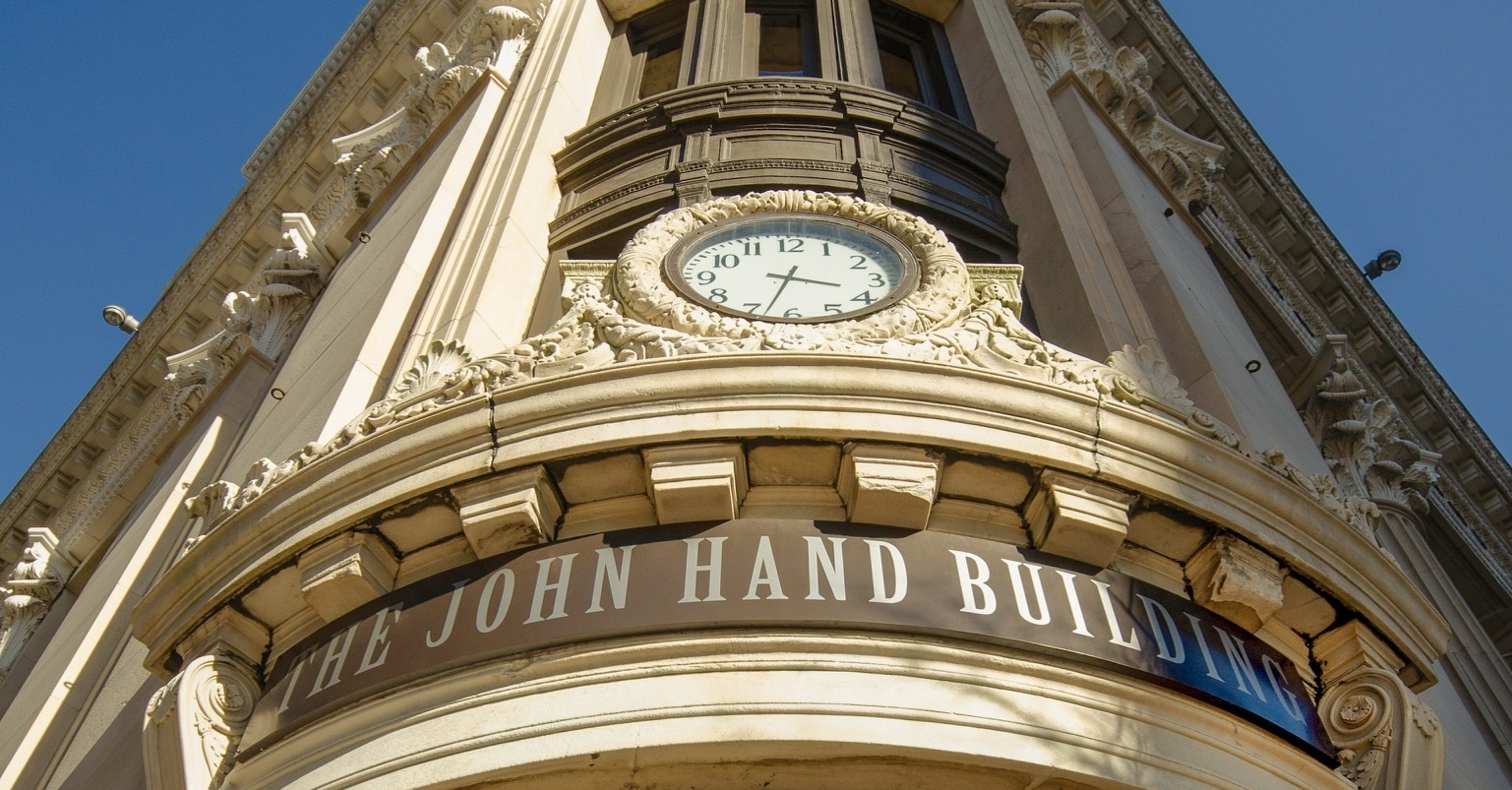 [ad_1]
Reading time 4 minutes
the Birmingham Kiwanis Club, the world's largest Kiwanis, announced the 2020-21 class of inductees to the Birmingham Business Hall of Fame last week.
Nine outstanding Birmingham business leaders were chosen for this year's class.
Since 1997, the Kiwanis Club of Birmingham has inducted Magic City business leaders into its Hall of Fame as part of the club's more than 100 year mission to build a stronger community.
The community is invited to join the Kiwanis Club on August 26 at 5:30 p.m. at the Harbert Center during a recognition ceremony for these exceptional business leaders. For more details, including how to purchase a banquet ticket for the event, visit – https://kcob.org/event/bbhof
How are the winners chosen
According to the Kiwanis Club, the Birmingham Business Hall of Fame Committee annually selects business leaders to induct into the Hall of Fame who have demonstrated strong leadership and made extraordinary contributions to the Greater Birmingham area. Inductees can be alive or deceased.
This year's group includes executives and entrepreneurs in banking, healthcare, marketing and advertising, and real estate.
The 2020-21 laureates are:
Grayson Hall, Jr. – room recently retired as President and CEO of Regions Financial Corp. in 2018. He began his 38-year banking career with AmSouth, eventually becoming its chairman, president and chief operating officer. As Chairman and CEO of Regions, he helped build one of the strongest banks in the country, right here in Birmingham.
John A. Main – A leader in Alabama's financial banking community for over 40 years. Hand became Controller at the First National Bank of Birmingham. During his administration there, the money on deposit doubled. A pillar of the community, in 1970, the 21-story First National Bank building on 1st Avenue bears his name.
Elmer B. Harris – Chairman and CEO of Alabama Power from 1989 to 2002, while he was CEO, Harris saw the need for a daycare near Alabama Power in Birmingham city center, which inspired him to join with other companies to build Elmer and Glenda Harris Early Learning Center.
Dr Basil I. Hirschowitz – Creator of the first fully flexible endoscope (a device that can look inside a body) while in medical school at the University of Michigan. He brought the successful device to Birmingham in 1959 and joined the faculty of UAB. Dr. Hirschowitz's endoscope has changed the medical field and the way doctors diagnose their patients.
Thomas E. Jernigan – Entrepreneur, Jernigan founded and manufactured various objects ranging from furniture to the development of commercial properties. Jernigan's most notable achievement was Marathon Equipment Co., which was recognized as the world's largest commercial waste compaction manufacturer. Although Jernigan founded a variety of manufacturing companies, his legacy goes through the Thomas E. Jernigan Foundation, a program in Birmingham to help churches provide relief to those in need.
Billy Charles Martin – Founder of Martin & Associates in 1959, which became Martin, White & Mickwee Advertising. He later founded Martin Advertising which is still in sight today. Martin has been instrumental in the development and growth of much of the advertising industry in the Birmingham area.
William R. Pettiford – A minister at 16th Street Baptist Church, Pettiford established the Alabama Penny Savings Bank, the first black owned and operated financial institution in Alabama, Pettiford is considered one of the most influential black leaders in his time. With his influence, he asked Birmingham to open the first high school for blacks. He also created the Christian Aid Society to help sick members of 16th Street Baptist Church and bury its dead.
Dr Shelley Stewart – A living legend, Stewart was first known as a radio personality in the 1950s and 1960s. Dr. Stewart was on the air for 55 years, becoming the country's longest-serving radio talent. From there he expanded into marketing as President and CEO of o2ideas, one of the largest privately held corporate communications firms in the country. Dr. Stewart continues to make an impact in the community through his Mattie C. Stewart Foundation, which helps young people prepare for adulthood.
W. Edgar Welden, Sr. – Welden is the founder and business partner of various successful real estate companies, such as Weldenfield. He also founded the Birmingham Athletic Partnership, a non-profit organization that supports public athletic programs in Birmingham colleges and high schools. The organization has spent more than $ 3 million on behalf of Birmingham schoolchildren.
Birmingham 150th anniversary
A great way to celebrate Birmingham's 150th anniversary – don't forget the induction ceremony / event is scheduled for August 26 at 5:30 p.m. at the Harbert Center. Discover the winners between 1997-2020 – and book a ticket to see this year's inductees today.
For all the news around Birmingham, follow us on Facebook, Instagram, and Twitter, and subscribe to our FREE newsletter.
Related

[ad_2]