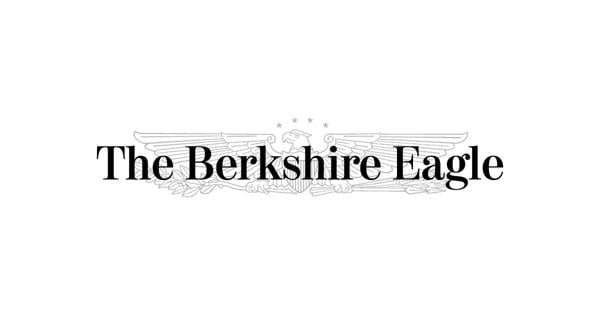 Mrs. Celia Fick's late husband was a stamp collector. Perhaps in retaliation, she decided to collect something herself. How about mugs, she thought. They are pretty and you can use them for drinking.
No sooner thought than done. She let it be known that she now collected goblets. A neighbor gave him an old, old china cup, of various shades. Her mother gave her a mug that had been a wedding present. The milkman gave him a fragile purple mug from Czechoslovakia.
It was 18 years ago. During this time, she moved from her home near Worcester to Pittsfield and set up a boarding house at 223 Dalton Ave. It's kind of a staging post for traveling GE engineers and people visiting Tanglewood. When they leave Mrs. Fick's party platter to return to where they came from or elsewhere, they tend to send her more cups. Thus, the collection of cups has expanded to around 30 full-size cups and around 70 half-cups. That's a lot of cups.
Some of the standout pieces among all this tableware are:
A mug with the image of a steamer, the SS Empress, given by a sailor, a friend of her husband.
A mug with a picture of the Lee Library.
A black mug from Japan, donated by an entrepreneur in Worcester.
A mug with scenes from Maastricht Abbey, Holland, was sent to her by a guest from Tanglewood.
A mug with pictures of England's King George VI and his Queen, made in commemoration of the 1937 coronation.
A mug featuring the current English Queen, Elizabeth II, commemorating the 1953 coronation.
A large and heavy old cup from Japan, with the inscription "Mother" on it, as well as roses.
A Niagara Falls mug, given to her by a classmate she met by accident while visiting the falls.
These cups all have saucers too.
Mrs. Fick doesn't just stare at her mugs. She uses them. The only precaution she takes is to wash them herself.
She recently had a mug exhibit at the City Savings Bank.
This story within a story is selected from the archives by Jeannie Maschino, The Berkshire Eagle.