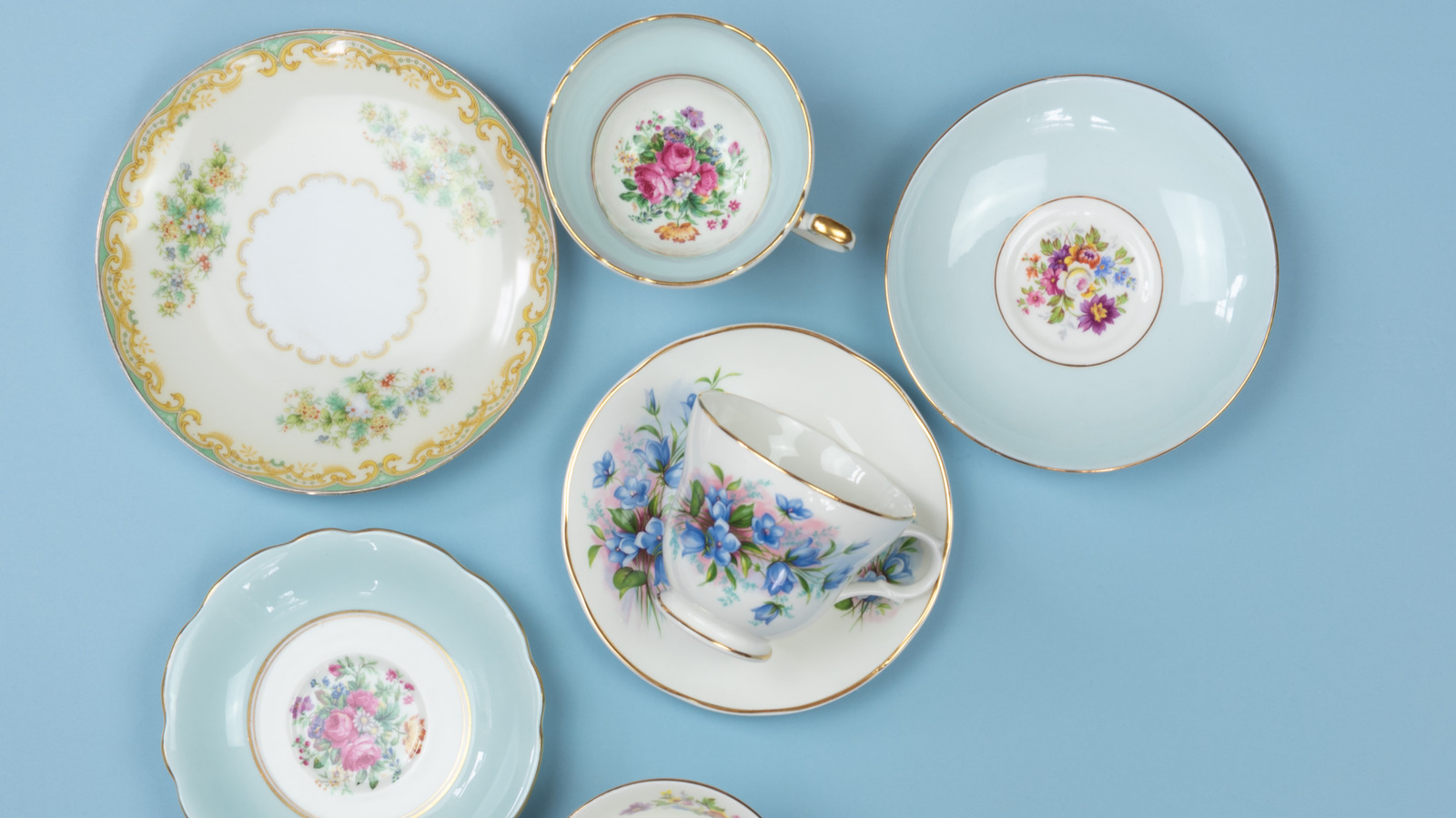 While the base color of porcelain is white or ivory, designs can be very colorful. As That's Mandarin explains, color is important in Chinese culture. Red is a lucky color that brings happiness and is believed to ward off evil; yellow represents heat; and green is for purity, health and happiness.
According to The Pottery Wheel, popular Chinese designs included Chinese and Buddhist lucky symbols, as well as images like dragons, flowers, scrolls, waves and more. In comparison, European designs, which were created to appeal to Western buyers, featured images like Dutch windmills or Roman landscapes. A popular style was birds. For example, European porcelain manufacturer Herend is known for its Herend Rothschild decor, which features birds, butterflies, insects and nature. The design was named after the wealthy Rothschild family, who loved bird designs and were patrons of the Austria-based Herend porcelain factory. There are 12 pairs of birds in the porcelain design, all symbolizing love.
The style of your porcelain may have clues to its origins. For example, according to Antique Mall, unmarked cream-colored plates with blue flowers were popular in the 1800s; unmarked bone china in pastels with floral designs, such as violets, was probably produced over 100 years ago, between 1900 and 1920; and porcelain in bright hues, including green, blue, and red, was probably produced between 1940 and 1950, when pastels were not as popular.