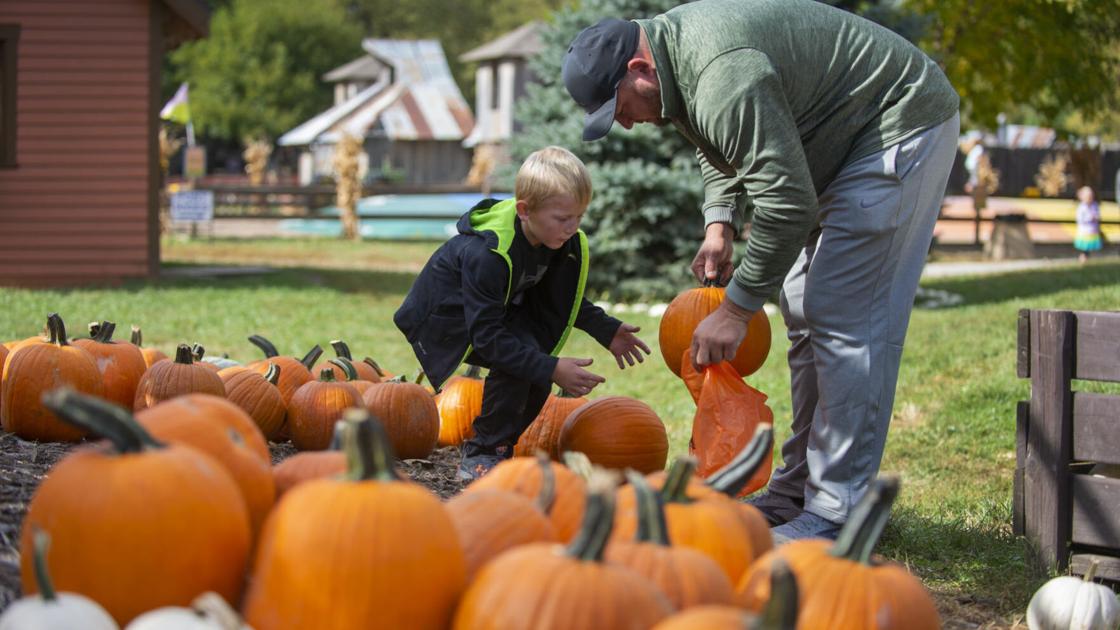 [ad_1]
Pumpkins and orchards
Bloom where you are planted (avocado) – 10 am-4pm Monday to Tuesday and Friday; 10 a.m. to 6 p.m. from Saturday to Sunday, until October 31. Hayrides, pumpkin picking and a pumpkin walk or ride; Activities including farm-themed play areas, 40-foot tube slide, hay climb, scarecrow outfit, Pop-a-Shot basketball, family size tire swing, 8 $, adults; free, 2 years old and under, 911 108th St., Avoca. Bloompumpkinpatch.com.
Pumpkin patch Jurgens (Jansen) – 11 am-7pm on Saturdays; 11 am-6pm on Sunday. The food truck closes at 4.30 p.m. on Sunday. Sodas and treats can still be purchased in the barn. Enjoy walking and visiting retail stores, items to buy; Activities including: $ 3, mini-golf; $ 4, corn maze; $ 5, gold mining, admission to the pumpkin is free, 71875 574th Ave., Jansen. Facebook.com/jurgenspumpkinpatch.
Martin's Hillside Orchard (Ceresco) – 10 am-6pm Tuesday to Sunday. Activities including: butterfly garden, children's corn maze, gourd cave, tire mountain, tricycle trail, climbing fort, spider web and wagon ride. Pick your own apples and pumpkins, 2024 Ashland Road, Ceresco. Hillside-orchard.com.
Roca Berry Farm and Scary Farm (Roca) – Monday-Sunday. Please see website for admission prices, hours of operation and full schedule of activities, 16531 S 38th St., Roca. Rocaberryfarm.com.
[ad_2]