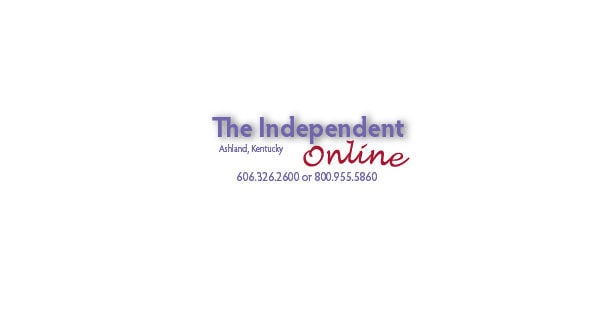 William L. "Bill" Questel was born in Portsmouth on March 30, 1926, just three years before the Great Depression brought enough hard times and misery for almost everyone to have their share.
His father lost his job, his car, his house and his possessions. Young Bill grew up hustling for all the odd jobs he could get to help keep food on the table. He was a paperboy, caddy at the Raven Rock Golf Course on the weekends, mowing the grass in the summer.
World War II came with its rationing and food stamps and hundreds of little Victory Gardens. He stuck with his schooling through it all and graduated from Portsmouth High School in 3½ years.
But there was no job, no plan, apparently no future.
The Nazis engulfed Europe and threatened Britain with annihilation. He went down to enlist in the US Navy Air Corps but enlistments were full at the time.
One day he and his friend, Earl Parsley, were sitting in Mound Park discussing what to do. Before they knew it, they had convinced themselves to join the Merchant Navy, which advertised recruits.
"We would see the world and get paid to do it," Questel said.
They enlisted on March 30, 1944, his 18th birthday. They completed basic training for marine apprentices in Sheepshead Bay, NY
Questel was certified as a lifeboat man and earned a Coast Guard certificate with 30 hours of basic 20mm and 50mm machine gun marksmanship training. They received sailor certificates.
He and Parsley left Sheepshead Bay and would soon leave the East Coast on separate ships. They will only see each other again after the war.
The smell of oil
Sailing the seven seas turned out not to be as romantic as Questel thought. He left Portland, Maine as a mess boy aboard the SS Tydolgas, a tanker built before World War I.
"The old salts on board said she was ready for the graveyard, but hoped it wouldn't fall off while they were on it," he said.
The vessel was used to carry deck cargo, but primarily to transport crude oil from the Orinoco River in Venezuela to refineries in Bayonne, NJ.
"The ship smelled of dirty motor oil all the time," Questel said.
The ship sailed inside the Intercoastal Waterway for protection from German submarines, known to prowl the Atlantic off the east coast. Other ports of call were Guantanamo Bay, Cuba; and Spain, Panama and Colombia. He made two voyages on the ship between June and August 1944.
One good thing about serving in the Merchant Navy was that sailors earned leave with time off equaling time spent at sea.
40 days off
Questel had about 40 days ahead. Descending to the East Coast, he paid a few visits, enjoying the jingle of coins in his pockets, and returned home to Portsmouth for a few days. After his discharge, he traveled to Little Rock, Ark. There he and Howard Caldwell became close friends, and they traveled to New Orleans, where on September 27 they boarded the USAT Monterey 1 Army Transport, a converted Cunard cruise liner. . Lines. They transported 1,100 US Army troops and cargo to the Ascension Islands (the Rock), located between Brazil and Africa in the South Atlantic Ocean. There was a military base there.
Questel earned his "Domain of Neptune Rex" certificate after surviving the initiation given to sailors crossing the equator for the first time.
The ship returned to New Orleans at the end of October. Questel and Caldwell returned to Little Rock, where Questel said goodbye to Caldwell and his family. In November he again took time off and was able to spend Christmas 1944 at home.
Back to the coast
New Year's Eve found him in New York City waiting to catch his next ship.
"I celebrated watching the ball fall in Times Square and spent
at night sleeping at the station," he said.
Then, on January 4, he boarded a new tanker, the SS Cottonwood Creek. His maiden voyage had a crew, he said, of 32 "good" merchant seamen, plus a crew of six naval guns.
"I trained with the navy gun crew because I was already skilled on the 20mm and 50mm guns," Questel said. "I formed a close bond with all the crew members, both Merchant Navy and Naval Gunners."
At this time, in early January 1945, the Allies fighting near the German border regained all the ground they had lost during the German counterattack in the Battle of the Bulge, so called because of the domed shape of the battlefield. battle on a map. The armored units of the American Third Army had broken through the German lines from the south and relieved Bastogne. The Germans were on the run, but the army and its air force needed supplies to continue.
"Our ship was carrying deck cargo as well as 100 octane fuel needed by the Air Force fighters in the European theater," Questel said. "We loaded in Bayonne, NJ, and transported our stuff to Glasgow, Scotland."
This northern sea route became known as "Torpedo Alley" due to all the German U-boats patrolling the waters and trying to sink every ship possible to prevent war supplies from reaching the Allies.
All Merchant Navy ships at this time were accompanied by US Navy destroyer escorts.
Questel made two such trips between January 4 and March 9, each lasting about a month. On the last one, it wasn't the torpedoes that hit them, but a vicious noreaster. The seas rose 40 to 60 feet high.
"Unfortunately, we lost a few sailors overboard. One of the freedom ships split in two and sank," Questel said. "After those trips, I went home for my birthday and stayed."
He and his lovely wife, Mary Martha, still live on their brick ranch in Portsmouth, both still enjoying life to the fullest.
Contact G. SAM PIATT at gsamwrite@twc.com or (606) 932-3619.