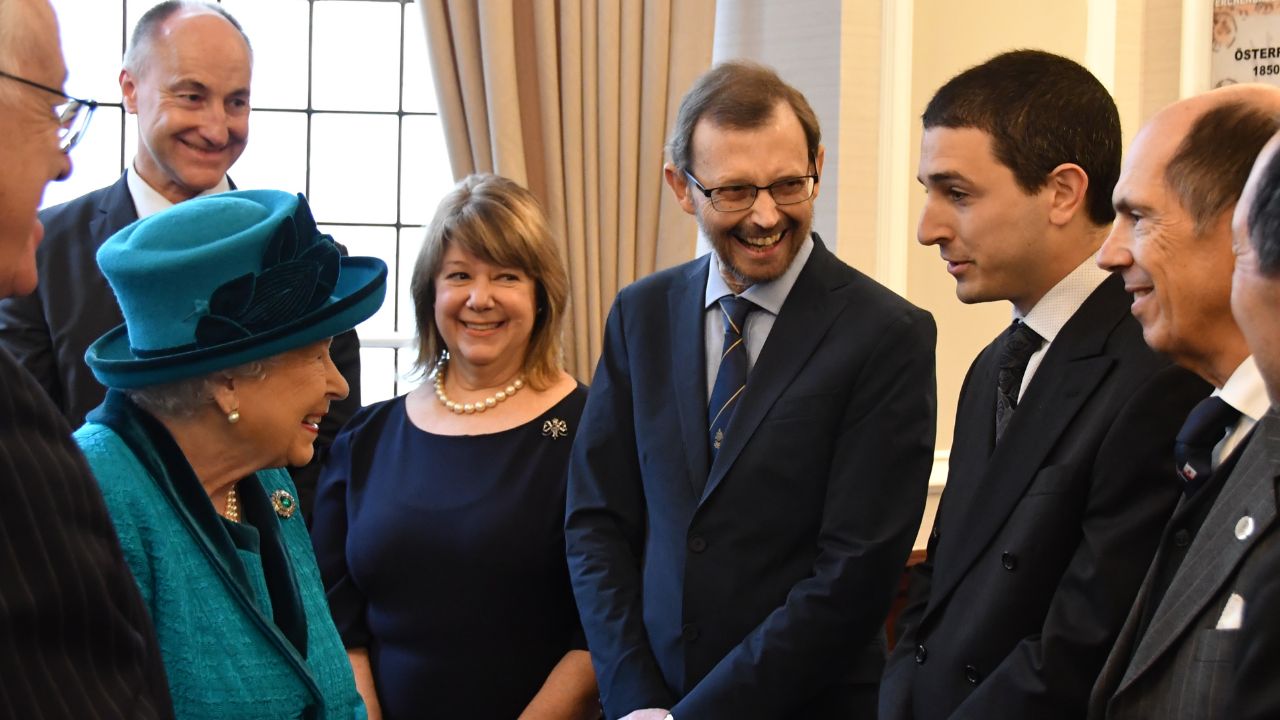 BY ALEXANDER HAIMANN, special for Jewish light
Posted on September 18, 2022
My thoughts following the death of Queen Elizabeth II will certainly not match the grief of millions of people who lived for 70 years with her as Queen. But I would like to share three connections I had with Her Majesty as I continue to struggle with my own grief surrounding her passing.
My first connection is when I became aware of the Queen as a major international figure. I had just started collecting postage stamps at the age of 7 when I learned that Great Britain, from 1840, did not put the name of its country on its stamps. Instead, a representative image of the reigning monarch was all that was needed.
This first stamp issued in May 1840 featured the defining British monarch of the 19e century, Queen Victoria, poised in black ink. It cost a penny.
Since that first stamp known as the "Penny Black", the monarch has been the main subject of all British postage stamps or is depicted as a silhouette in profile in the corner of the stamp design. As a result, stamps with the head of Queen Elizabeth II, either in silhouette or fully depicted, began to enter my childhood collection.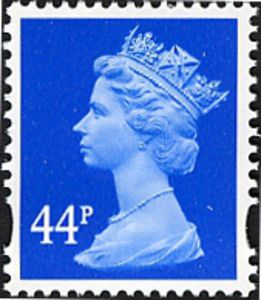 These weren't just stamps from Great Britain as many other countries also have the Queen as their Head of State. So, in a short time, I had stamps from Canada, Australia, Bahamas, Jamaica, Solomon Islands and other stamp-issuing countries with the Queen depicted in one form or another.
My second connection is when I realized that Queen Elizabeth II was not only a global stateswoman, but also a major figure in history.
Twenty-two years into my journey as a stamp collector, in 2015, I found myself in Scotland for a work trip a month before the birth of my first child. At Edinburgh station, a television crew was interviewing people waiting for their train. I overheard the reporter asking the interviewee what he thought of Queen Elizabeth II passing her great-great-grandmother, Queen Victoria (of Penny Black stamp fame) as the longest-reigning monarch. long in British history?
I had about a minute to think about what I would say if I was asked the same question when the reporter held a microphone in front of my face and asked the same question. Judging by his reaction, the reporter clearly wasn't expecting to hear an American accent.
I noticed that Victoria's reign from 1837 to 1901 (I have a thing for dates) was remarkable; she influenced the history of this period in ways that are difficult to understand. Queen Elizabeth II also reigned over a tremendous period of change in Britain and around the world, from 1952 to 2022. Quite amazing, I continued, for her to have regularly met with all the prime ministers starting with Winston Churchill and to have met all the American presidents. from Truman to Obama except for Johnson.
My connection to the Queen deepened a bit when I was elected a Fellow of the Royal Philatelic Society of London the following month. Since 1906, the Society has had every reigning British monarch as its patron. The Queen had visited the Society's premises in London in 1969 for the 100e anniversary of the founding of the organization. For an American who loved history and its many connections to the present, I felt as close as possible to such an important historical figure.
A few years after that moment in 2015, I became aware that Anne Frank had a postcard of Princess Elizabeth taped to her wall in the family's hidden annex. Anne also wrote about Princess Elizabeth in her famous diary. On April 21, 1944, just months before the family's arrest, Anne wrote:
Today is the eighteenth birthday of Her Royal Highness Princess Elizabeth of York. The BBC reported that she has not yet been declared of age, although royal children usually are. We wondered which prince they would marry this beauty to, but we can't think of a suitable candidate.
In June 2015, Queen Elizabeth II visited the Bergen-Belsen concentration camp where Anne Frank had died. Even today I am struck by how the Queen (then Princess) was one of the last living people Anne wrote about and connected with in her own way during a life cut short by the Holocaust.
My third connection with Queen Elizabeth II is on November 26, 2019 – the day I met her as a person. In September, I had been invited by the President of the Royal Philatelic Society to attend the official inauguration of its new headquarters.
A few weeks before the day, each attendee received a note on required attire, protocol for the day, and instructions for a rehearsal before the official opening.
When we arrived for the rehearsal it was confirmed that Queen Elizabeth II would be coming the next day. We received instructions on how to interact with her regarding protocol. In short, follow his example. If she reaches out, reach out yours. If she starts talking to you, start a conversation. Most importantly, the first time you address her, be sure to use "Your Majesty" and from there "Madam."
On opening day, when she finally walked into our room, it was surreal. The President of the Society guided the Queen to our group and indicated that three of us were from the United States and began to introduce us. Whenever someone was introduced to the Queen, she extended her hand, so we extended ours to hers. When she shook my hand, I said "Your Majesty" and bowed my head slightly. She then commented on how the membership was clearly quite international in scope.
When I mentioned that "there are over 300 members of the Royal Philatelic Society in the United States," she seemed somewhat surprised.
'Well now you all have a wonderful new HQ to visit when visiting London,' she said. I responded very enthusiastically with "absolutely, ma'am!"
For an hour, she chatted with about 40 people, walked unaided through three floors of the new building, and remember that she was 93 at the time. A remarkable experience that I will remember and cherish for the rest of my life.
Alexander Haimann is a proud St. Louis transplant recipient who lives with his wife Sarah and their three children in Chesterfield. They belong to Congregation B'nai Amoona. In his professional life, Haimann is a partner of Less Annoying CRM, a company awarded the Arch Grant 2014.