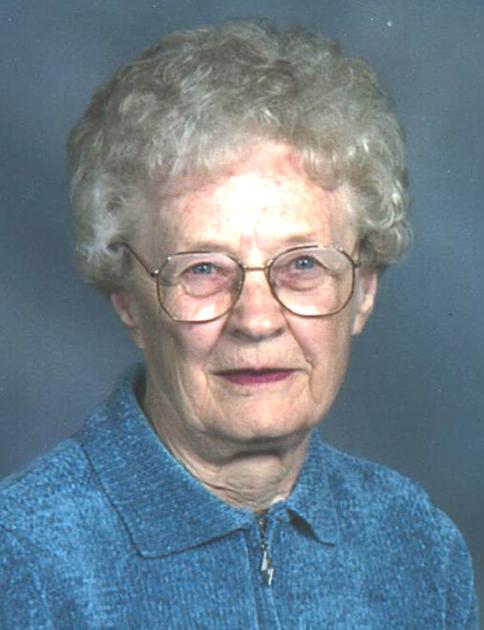 Marjorie Nadine Judd, 93, of Emporia, Kansas, passed away on Wednesday July 14, 2021 at the Emporia Presbyterian Manor.
Marjorie was born April 21, 1928 southeast of Lebo, Kansas, daughter of Willis and Sadie (Berndt) Traylor. She was a housewife and a member of the First United Methodist Church in Emporia. Marjorie's family still enjoys the many treasures of her years of hobby, including genealogy, knitting, quilting, crafts, ceramics, embroidery, family recipes and stamp collecting.
On June 28, 1947, Marjorie married Alvin E. Judd in Emporia. He died on December 24, 2003 in Topeka, Kansas. She is survived by her son Dick Judd and his wife Geri of Bradenton, Florida; daughter, Marilyn Turner and husband Roger from Olathe, Kansas; grandchildren, Melanie Machost and husband Alan of McKinney, Texas, Mark Turner and wife Anna of Spring Hill, Kansas, Andy Judd and wife Kelly of Lafayette, Colorado; great-grandchildren, Tyler Machost, Allie Machost, Luke Judd, Mara Judd, Parker Judd, Milly Judd and Aiden Turner. Marjorie was predeceased by her parents; husband; and his sister, Winifred Wheat.
Interment will be in Memorial Lawn Cemetery in Emporia, during a private service at the family cemetery.
Memorial contributions can be made to Emporia Friends of the Library and sent to the care of Roberts-Blue-Barnett Funeral Home.
Online condolences can be made via:
www.robertsblue.com.