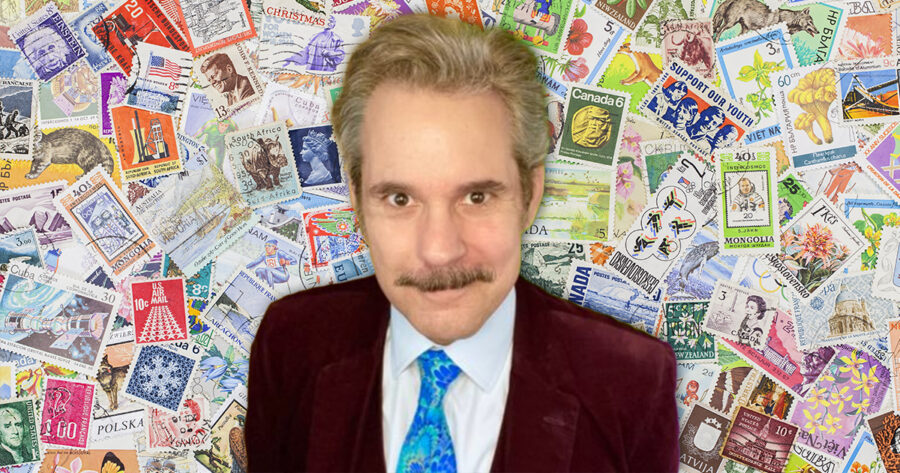 PHILADELPHIA CREAM – Comedian and frequent podcast guest Paul F. Tompkins has announced his retirement from the audio medium after finally collecting enough stamp discounts to hoard the supply of stamps from around the world.
"To wrap up. The long-con is over," Tompkins began pompously in a video addressed to the United Nations. every possible stamp discount on each podcast and combine them to control the worldwide postal service. Nothing in the world is sent without Paul's approval, understood? And the mail is only the first piece of the puzzle, if my demands are not met by midnight, tomorrow I will also enter the global supply of mattresses.
The United Nations would have been caught off guard by Tompkins' sardonic monologue.
"We've spent years laughing at his crazy vocals and impeccable comedic timing, so we haven't seen the nefarious acts unfold right under our noses," said UN Secretary-General Antonio Guterres. "Now Mr. Tompkins can unplug the entire mail industry if he sees fit. If only we had seen the warning sign that he dresses like an eccentric supervillain all the time! Well that we don't negotiate with the terrorists, we are ready to offer him whatever he wants as long as he continues to appear on the Earwolf network We can rebuild a society without postage, but not without someone to animate the annual Comedy Bang Bang Best-Ofs.
As of press time, sources noted that Tompkins had also taken over all the formal handkerchiefs in the world, a feat achieved accidentally by pure coincidence.