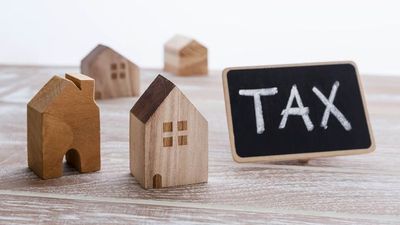 [ad_1]
Stamp duty Property tax
SDLT rates and values ​​have not been revised since the tax reform in 2014, when average house prices and wages were very different from the current landscape.
Market demand, sales and average prices have all increased since July 2020.
Between July 2020 and August 2021, Propertymark members reported an increase of more than 100 new buyers per branch, per month during the SDLT holidays, with nearly one in five homes sold for above asking price.
During the same period, 45 percent of agreed monthly sales were below asking price, compared to 80 percent in the previous 14 months.
Revision of stamp duty
Propertymark urged action and funding in key areas to help unleash the potential of the real estate industry as well as support the leveling of our country and our communities after the impact of the pandemic.
In addition to calling for a review of the current SDLT system, we also highlighted how a roadmap would help reaffirm policy goals and ensure that the land transaction tax system is fit for purpose and relevant in a society. post-COVID-19.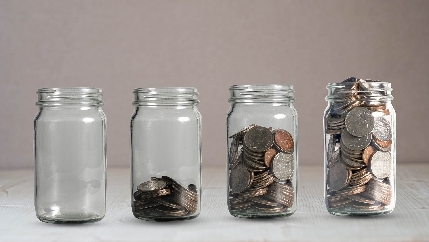 04 Oct 2021
Fall 2021 Budget and Expense Review Property Representations to Her Majesty's Treasury
The fall 2021 budget will be presented on October 27, alongside a three-year spending review and HM Treasury's call for representations to be considered as part of its decisions closed on September 30, 2021.
In addition to our calls for a review of the SDLT, the Institute for Research on Public Policy (IPPR) criticized the current "unfair and outdated" tax collection process and called for a new tax structure.
The charity called for the abolition of the current municipal tax system and, together with the stamp duty, to be replaced by a new proportional property tax, a property value tax as well as the end of the tax exemption. on capital gains on the sale of a person's main residence.
The suggestions come after the findings of the IPPR report "Moving Down the Ladder: The Case for Proportional Property Tax" indicated that the tax paid for the country's most expensive homes "lags far behind".
var element gaTagWrap = document.createElement ('noscript'); gaTagWrap.id = 'civic-gtm-noscript'; var gaTagMan = document.createElement ('iframe'); gaTagMan.src = "https://www.googletagmanager.com/ns.html?id=GTM-MFJHJBD"; gaTagMan.style = "width: 0; height: 0; display: none; visibility: hidden"; gaTagWrap.appendChild (gaTagMan); document.body.insertAdjacentElement ("afterBegin", gaTagWrap); the window['ga-disable-UA-4539756-11'] = false; }, onRevoke: function () {var gtmTag = document.getElementById ('civic-gtm-noscript'); gtmTag.remove (); the window['ga-disable-UA-4539756-11'] = true; }, ThirdPartyCookies: [{"name":"Google","optOutLink":"https://tools.google.com/dlpage/gaoptout"}]
}, {name: 'Marketing', label: 'Marketing', description: 'We do not provide any personal information that we collect to third parties. Targeting and retargeting cookies and advertising technologies such as Facebook pixels help us deliver relevant ads to you more effectively by collecting information about your browsing habits and site usage. We do not control social media cookies and they do not allow us to access your social media accounts. Pixels can also tell us when certain ads have been shown to you and limit the number of times you see the same ad. You can unsubscribe and change your marketing cookie preferences at any time. ', cookies: ["'gt'","'guest_id'","'personalization_id'","'tfw_exp'","'metrics_token'","'GPS'","'PREF'","'_mkto_trk'"], recommendedState: true, onAccept: function () {// ADD Facebook Pixel! function (f, b, e, v, n, t, s) {if (f.fbq) return; n = f.fbq = function ( ) {n.callMethod? n.callMethod.apply (n, arguments): n.queue.push (arguments)}; if (! f._fbq) f._fbq = n; n.push = n; n.loaded =! 0; n.version = '2.0'; n.queue =[]; t = b.createElement (e); t.async =! 0; t.src = v; s = b.getElementsByTagName (e)[0]; s.parentNode.insertBefore (t, s)} (window, document, 'script', 'https: //connect.facebook.net/en_US/fbevents.js'); fbq ('init', '863682970469989'); fbq ('track', "PageView"); fbq ('consent', 'grant'); var fbTagWrap = document.createElement ('noscript'); fbTagWrap.id = 'civic-fb-pixel-noscript'; var fbTagMan = document.createElement ('img'); fbTagMan.src = "https://www.facebook.com/tr?id=863682970469989&ev=PageView&noscript=1"; fbTagMan.style = "width: 0; height: 0; display: none; visibility: hidden"; fbTagWrap.appendChild (fbTagMan); document.body.insertAdjacentHTML ("afterBegin", fbTagWrap.outerHTML); //document.body.insertAdjacentElement("afterBegin ", fbTagWrap.outerHTML); // END the Facebook Pixel // ADD LinkedIn var _linkedin_partner_id = "238970"; window._linkedin_data_partner_ids = window._linkedin_data_partner_ids || []; window._linkedin_data_partner_ids.push (_linkedin_partner_id); (function () {var s = document.getElementsByTagName ("script")[0]; var b = document.createElement ("script"); b.type = "text / javascript"; b.async = true; b.src = "https://snap.licdn.com/li.lms-analytics/insight.min.js"; s.parentNode.insertBefore (b, s);}) (); // including the
var liTagWrap = document.createElement ('noscript'); var liTagMan = document.createElement ('img'); liTagMan.src = "https://px.ads.linkedin.com/collect/?pid=" + _linkedin_partner_id + "& fmt = gif"; liTagMan.style = "width: 0; height: 0; display: none; visibility: hidden"; liTagWrap.appendChild (liTagMan); document.body.insertAdjacentHTML ("afterBegin", liTagWrap.outerHTML); // END LinkedIn}, onRevoke: function () {}, thirdPartyCookies: [{"name":"Twitter","optOutLink":"https://twitter.com/settings/account/personalization"},{"name":"YouTube","optOutLink":"https://policies.google.com/technologies/managing?hl=en"},{"name":"Facebook","optOutLink":"https://www.facebook.com/help/568137493302217″},{"name":"Vimeo","optOutLink":"https://vimeo.com/cookie_policy"},{"name":"LinkedIn","optOutLink":"https://www.linkedin.com/psettings/guest-controls/retargeting-opt-out?trk=microsites-frontend_legal_cookie-policy"}]
}, {name: 'Social Sharing', label: 'Social Sharing', description: 'We use the AddThis social sharing plugin to make it easier for you to share certain web pages on your social media channels.', cookies: ["'__atrfs'","'__atuvc'","'__atuvs'","'loc'","'uvc'","'xtc'","'mus'","'na_*'","'ouid'","'ssc'"], RecommendedState: true, onAccept: function () {// Add addThis var addThisScriptTag = document.createElement ('script'); addThisScriptTag.id = 'civic-addthis-script'; addThisScriptTag.src = "https://s7.addthis.com/js/300/addthis_widget.js#pubid=ra-4d74c2894be8ba5f"; document.body.appendChild (addThisScriptTag); var shareWidget = document. getElementsByClassName ('widget widget-share'); if (shareWidget) {if (shareWidget[0] ) {shareWidget[0].classList.remove ('hidden'); }} // End of addThis}, onRevoke: function () {// remove addThis var addThisScriptTag = document. getElementById ('civic-addthis-script'); addThisScriptTag.remove (); var shareWidget = document. getElementsByClassName ('widget widget-share'); if (shareWidget) {if (shareWidget[0] ) {shareWidget[0].classList.add ('hidden'); }} // End remove addThis}, thirdPartyCookies: [{"name":"AddThis","optOutLink":"https://www.addthis.com/privacy/opt-out"}]
}]// Array of objects based on the CookieCategory object consentCookieExpiry: 90, statement: {description: 'For more information on the cookies we use, please see our', name: 'Privacy Policy 2021', url: 'https: //www.propertymark.co.uk/privacy-policy.html', updated: '21 / 01/2021 '}, logConsent: true, encodeCookie: true, sameSiteCookie: true, sameSiteValue: " Strict ", closeOnGlobalChange: true, subDomains: true, // Customize appearance and behavior initialState:" OPEN ", notifyOnce: false, fusedButton: true, layout:" SLIDEOUT ", position:" LEFT ", theme:" DARK ", toggleType:" slider ", closeStyle:" icon ", notifyDismissButton: true, settingsStyle:" button ", acceptBehaviour:" recommended ", text: {title: 'This website uses cookies', intro:' Some of the cookies that we use on our website are "necessary " (meaning they are essential for the website to function as it should), while others res help us improve your experience by providing information about how the site works. used. You have the choice as to which cookies you accept. You can change your preferences at any time. ' , acceptRecommended: 'Accept recommended settings', rejectSettings:' Reject all ', necessary Description:' These cookies are necessary for the website to perform the main functionalities of the site. In order to disable these cookies, you may need to change your web browser settings. You can also visit www.allaboutcookies.org for more details on how to delete or reject cookies and for more information on cookies in general. Please note that changing settings will affect site performance. The settings save your login information so that the site recognizes you when you return for your convenience and to improve your experience, you can change these settings at any time. ' , notifyTitle: 'Your consent to use cookies', notifyDescription: 'By using this site you agree that we may store and access the above cookies on your device.' }, branding: {fontFamily: 'URW Geometric, sans-serif', fontSizeTitle: '22px', fontSizeIntro: '18px', fontSizeHeaders: '18px', fontSize: '18px', fontColor: '#FFFFFF', backgroundColor: ' # 007A53 ', acceptText:' # 004E35 ', acceptBackground:' #FFFFFF ', unlockText:' #FFFFFF ', toggleText:' # 004E35 ', toggleColor:' # 004E35 ', toggleBackground:' # F0f0f0 ', alertBackground: # 004E35 ', 004E35′, buttonIconWidth: '64px', buttonIconHeight: '64px', removeIcon: false, removeAbout: true}, excluCountry: [], locale: "undefined"! = type of window? window.navigator.language: "fr", locales: [
], accessibility: {accessKey: ", HighlightFocus: false}}; CookieControl.load (config); var onPageStyle = ""; if (onPageStyle.length) {var style = document.createElement ('style'); style.innerHTML = onPageStyle; document.head.appendChild (style); }

[ad_2]