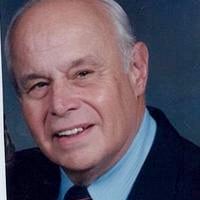 [ad_1]
The memorial service for Mr. Robert W. "Bob" Bruce, 94, of Beverly Hills, Fla. Will be held at 10:00 am on Tuesday, December 14, 2021 at St. Anne's Episcopal Church, Crystal River, FL with Reverend Richard Chandler as officiant. Interment will follow at the Florida National Cemetery, Bushnell, Florida. The family will receive friends from 3:00 p.m. to 5:00 p.m. on Monday, December 13, 2021 at the Beverly Hills Chapel of Hooper Funeral Homes. In lieu of flowers, please donate on Bob's behalf to a charity of your choice. Online condolences can be sent to the family at www.HooperFuneralHome.com.
Bob passed away peacefully at his home under the loving care of his family. He was born July 14, 1927 in Portsmouth, NH, to Bessie C. and Frederick E. Bruce, but due to his mother's illness he was soon taken to Bangor, ME and raised by his great-grandparents Anna and Walter Delehunt until their deaths in 1944.
At 16, he was under the tutelage of Elizabeth and Merle Bailey of Bangor. He attended Bangor Public Schools and graduated from Bangor High on June 15, 1945 and joined the Navy on July 5, 1945. During his four-year enlistment, Bob served on seven continents, including the 'Antarctic; Operation High Jump 1946-47.
On August 9, 1948, he married his beloved wife Gloria E. Bailey for 64 years. After the service, he and his wife Gloria attended Michigan State College as part of the GI Bill. There they had two children, Robert W. and Elizabeth L. and later Douglas A. on Long Island. Graduated on June 7, 1953 with degrees in public administration and political science, he attended the University of Maine as a graduate assistant in the history and government department.
In September 1954, Bob was employed by Chase National Bank in New York. He and his family moved to Levittown, Long Island, NY, where they lived for 36 years until his retirement in October 1989. Most of the time Bob was a municipal bond analyst at Standard & Poors Corp. In May 1990, he and Gloria moved to Beverly. Hills, Florida.
Episcopalian cradle, he held parish and diocesan positions in Saint-Jean, Bangor, Saint-François d'Assise, Levittown and Sainte-Anne, Crystal River. He was active in the Boy Scouts, a mason over 55, and enjoyed stamp collecting, travel and golf. He followed both the Red Sox and the Patriots. In Citrus County, he served as president of the Genealogical Society, president of the Beverly Hills Chorus, member of the Beverly Hills Recreation Association and the Civic Association. Bob was also a member of VFW Post 10087, the American Legion, and clubs in New York, Maine, and New England.
Bob was predeceased by his wife, Gloria, who died on May 4, 2013. He is survived by his children Robert Jr. and his wife Patricia of Vienna, VA, Elizabeth and her husband Stephen of Beverly Hills, Florida, and Douglas A. of East Meadow, NY, and three grandchildren Lauren and her husband Greg, Amanda and her husband Bennett, and Jennifer and her husband Paul.
Arrangements are under the direction of Hooper Funeral Homes & Crematory.
[ad_2]