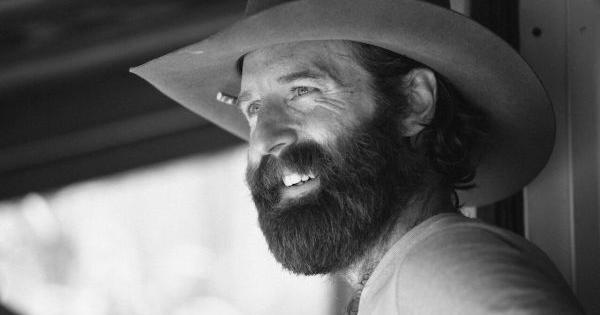 It's hot in Alabama. Wicked hot. Recent rains have turned the grassy parking lot at Rickwood Field into beef stew.
I get out of my truck and go straight into a mud hole that reaches my shins.
A guy in the parking lot says, "They didn't pave the parking lots a hundred years ago, and the people of Rickwood are all about preservation.
I'm lucky.
I walk into the old ballpark with muddy shoes. I pass the antique turnstiles. I visit the concession stand and order a Coke. And I go back in time about 112 years.
Rickwood Field is the oldest professional baseball stadium in the United States. It is a small park, accommodating about 11,000 people. Being here is like stepping into a James Earl Jones monologue.
These stands were built when William Howard Taft was still sleeping in the master bedroom of the White House. This press box was nailed together while the Titanic was still under construction.
Today a game of travel ball is being played, so the park is filled with parents wearing team t-shirts and tennis shoes. But I can't see these people.
Instead, everywhere I look I see ghosts in fedoras. Women in A-line dresses. Children's flat caps and breeches. I see handlebar mustaches, spats, watch holders and bags of peanuts.
I take my place behind home plate. The sun is brutal. But Coke is sweet enough to break your jaw. And I now live in 1910, the year before my grandfather was born. The year Halley's Comet visited earth.
The boys are warming up. Pitchers loosen their arms. Outdoor billboards feature classic advertisements from an earlier era. "Drink Pepsi 5¢." "Try Coca-Cola – relieves fatigue." "Budweiser – with meals and lunches."
This park is 7 miles from my front porch, yet I've never visited it. In fact, many people in Birmingham have never even heard of this stadium. When I asked people how to find it, no one seemed to know what I was talking about.
"Rickwood WHAT? said the gas station employee.
"Rickwood Field," I said.
She shrugged. "Is this a NASCAR thing?"
That's a shame. Because this ballpark is majestic. Monumental steel-framed light towers rest on riveted crosspieces that form the canopy for the seating area. Folding seats are as old as the Polo Grounds.
This baseball park is totally different from the modernized Disneyland stadiums of today. This place is gritty, worn, and every surface is covered in layers of pancake patina.
"This whole park was put together using hot rivets," says Randy Ferguson, a volunteer with Friends of Rickwood, the non-profit organization that maintains this park.
Randy is a tall, white-haired man with a cap. He speaks in a thick Alabamian drawl and smiles a lot. He points here and there, spouting random dates and facts. In 1931, this. In 1919, that.
Right now, Randy is hosting a show for a group of Kansas City traveling ball boys.
The boys are dressed in all-white, clay-stained uniforms, wearing stirrups up to their knees. Randy lets them handle an antique Hillerich & Bradsby bat, the same kind used by Jackie Robinson.
Randy says, "Raise your hand if you know who Jackie Robinson is.
The boys unanimously raise their hands.
Which I find remarkable. These children exist in an iPhone and TikTok generation. And yet everyone knows who Jackie is. Because it is the essence of this sport, our history is sacred.
Randy lets the boys visit the locker rooms. He gave them a peek into the preserved principal's office. The boys smirk at the 1930s pin-up calendar next to the roll-top desk. Children try on antique mittens. They weigh outdated baseballs in their small hands.
When Randy walks the boys through the narrow tunnel leading to the infield, everyone falls silent. There's something about the energy here. Something is different. It is as if we are now standing on holy ground.
"This tunnel," says Randy, "is the same tunnel that Willie Mays went through. Raise your hand if you know who that is.
All hands go up.
I touch the smooth walls of the tunnel and think of how Ty Cobb, Houns Wagner, Josh Gibson, Leroy "Satchel" Paige, "Shoeless" Joe Jackson and a guy named George Herman Ruth Jr. once stood right here.
They would have been dressed in travel grey. Sweating in the Alabam heat. Tighten the laces of their crampons.
Hank Aaron stretched his hamstrings in this lane. Just like Bo Jackson, Roy Campanella and Mickey Mantle. Ray Caldwell, the last of the spittoons stood here.
Just like "Mister October", "The Say Hey Kid", Duke Snider, Lou Gehrig and the miracle that was Ted Williams.
"This park is our legacy," Randy tells the kids. "This park is a snapshot of our country's history."
He's absolutely right, this place is America in a nutshell. It's our game. It's our culture. Baseball is as American as Abe Lincoln's beard.
They are national anthems on lazy afternoons. These are brass bands that play Sousa. It's hot dogs. It's Red Barber, Vin Scully and Harry Caray, Skip Caray and Chip Caray. It is our ancestry, our present and our future. It's blacks and whites and Latinos and anyone who's had the nerve to hold a bat.
"Sadly," Randy continues, "you'd be surprised how many people in Birmingham have never heard of Rickwood Field.
"That's why I always say the best thing to do is tell your friends about this place. Don't let the story die. Tell everyone you know to come visit us.
Well Randy. I say as much as I can.
Sean Dietrich is a columnist, novelist, and podcast host, known for his commentary on life in the American South. His work has appeared in numerous publications and he is the author of 13 books.