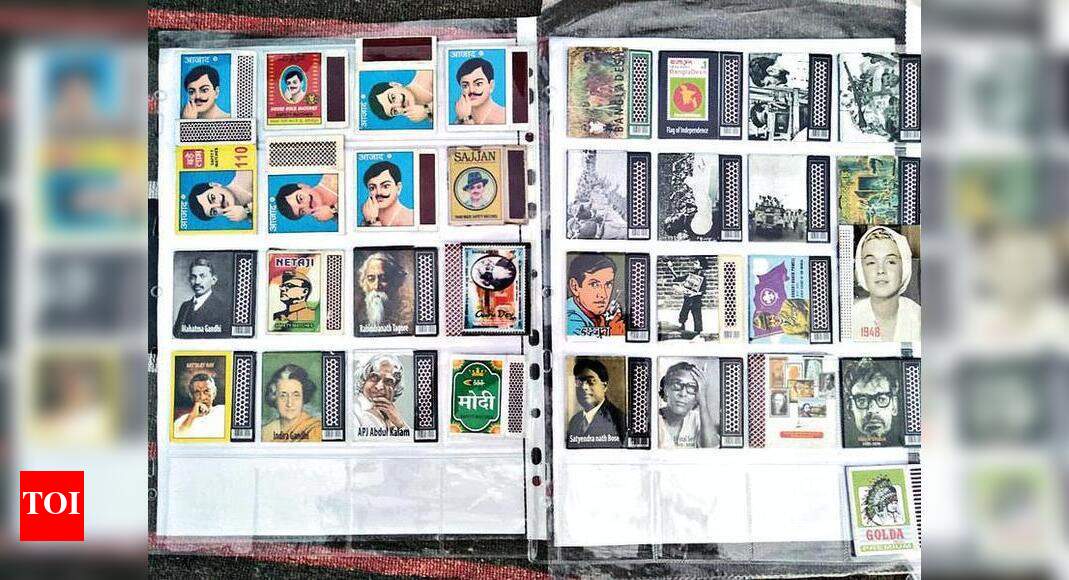 The highlight of Shantilal Parmar's collection are matchbox labels made between 1937 and 1945
Vadodara: Imagine a man and that too a government official walking down the street and picking up things that might seem like garbage to others. But what Shantilal Parmar (61) from Godhra was collecting was going to be a treasure one day.
Parmar, a retired Talati from the Panchmahal District Administration, was still looking for empty matchboxes thrown by the side of the road. He developed an interest in phillumeny about 35 years ago and hasn't looked back since then.
"Today I have a collection of matchbox labels, matchboxes, matches and related items from around the world. I also have matchboxes on different topics, "Parmar said.
Parmar pointed out that while he initially collected used matchboxes thrown away by others, he then started trading them with people like himself from other parts of the country. He asked people traveling to other countries and those who had settled there to bring him boxes of matches. "I even have a good collection of matchboxes provided by hotels in various parts of the world," he said.
While his work in government was not high-flying, his hobby allowed him to meet prominent figures and be invited by senior officials to organize exhibitions. "I have organized exhibitions on different occasions, including government programs," he said. During these events, he met senior officials and politicians. He also had the chance to interact with former APJ President Abdul Kalam.
Parmar says his collection now includes 25,000 to 27,000 items related to matchboxes. "I connected with groups and even traders later. Some of the rare items I have have also been purchased, "he said. A highlight of his collection are the matchbox labels made between 1937 and 1945.
After the matchboxes, Parmar became interested in postage stamps and banknotes and began to collect them as well. He even participated in exhibitions of postage stamps, coins and banknotes.
"I have Indian currency of all denominations from different periods," he said.
FacebookTwitterLinkedinE-mail