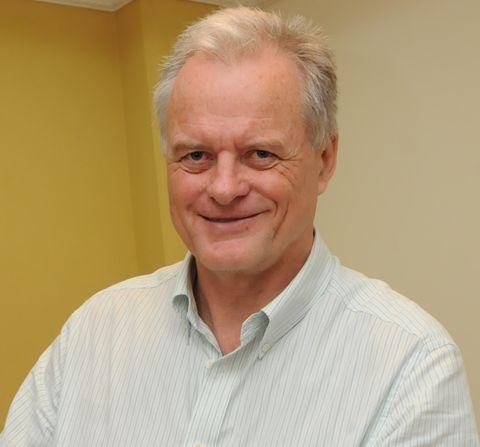 [ad_1]
On Wednesday, Haiti's dominant gang leader Jimmy Chérizier released a video clip, surrounded by thugs chanting in Creole: "Revolisyon an kòmanse. Prepare the zam nou ". In English, it is: "The revolution begins. Prepare our weapons.
He thinks so. Our partner Caricom is once again on the lookout.
Sunday was to be Election Day, with a referendum on a brilliant new constitution custom-designed by friends of controversial President Jovenel Moïse.
On June 7, the provisional electoral council postponed the poll, apparently because of the Covid, but in reality because of an uncontrollable gang war. They have not set a new date.
Time is tight. Parliamentary and presidential elections are supposed to be done and dusted off before Moses' term expires on February 7 next year. About a third of potential voters are not registered.
Indeed, major legal, religious and civil society organizations claim that Moses' tenure ended on February 7 of this year. On this basis, his successor should already be in place. Since last year, the president has governed by decree, without a parliament.
But forget about the constitutional niceties. We will be lucky to see any type of election.
Besides desperate poverty and the 2010 earthquake, Haiti's big problem is gang warfare. With over 11 million people, their police force is only slightly larger than T & T's.
Criminal gangs have killed 32 police officers since January, including eight in two days, on June 5 and 6, when gunmen stormed four police stations around the capital, Port-au-Prince. They seized assault rifles, other weapons and communications equipment. Weeks later, these police stations remain deserted.
A week ago, gangsters en masse looted four huge grocery warehouses north of Port-au-Prince in two days. Terrifying hour after hour, the police did not respond to calls for help. Homeowners face financial ruin.
Some of the main roads around the city are deserted. They are far too dangerous. Traffic takes the long way.
There was a wave of kidnappings. In April, bandits broke into an Adventist church service, shutting down the "The Name of Jesus Is So Sweet" hymn. They seize the pastor, his pianist and two technicians. The action was broadcast live on social media.
The kidnappers have a religious bent. Also in April, five Catholic priests, two nuns and three relatives were uprooted, with a demand for ransom of one million dollars. Adventists and Catholics were eventually released unharmed.
Jimmy Chérizier, also known as "Barbecue", is the key figure in Haiti's criminal policy. In June of last year, he announced a G-9 alliance, linking the main gangs.
Before that, he was reportedly linked to the La Saline massacre, which left 71 people dead in a Port-au-Prince slum in November 2018. A former cop, he was fired by the police a month after the bloodshed.
Haiti's National Human Rights Network says the G-9 has close ties to Jovenel Moïse. The same goes for respected Latin American analysts in InSight Crime. They say the G-9 is securing the neighborhood peace for the government and crushing dissenting voices, receiving weapons and money from unknown sources.
But this month, two former G-9 gang leaders, "Ti Lapli" and "Chrisla", fought over Martissant territory, straddling the main road from Port-au-Prince to the southwest, and houses one of Haiti's two fuel import depots. "Ti Lapli" would have broken with the G-9.
President Moïse reports that 3,000 fled their homes to escape the fighting, taking refuge for three weeks in the nearby Carrefour sports center. It looks like a potential Covid super-spreader. By some estimates, the gang warfare in Port-au-Prince has moved as much this year as the eruption of Soufrière Saint-Vincent.
"Barbecue" speaks big. On Wednesday, he said: "The country has been held hostage by a small group for over 40 years. This group distributed weapons in popular neighborhoods, inciting us to fight. They destroyed our national economy and our education system. People do not have access to health care and live in poverty. Young people turn to prostitution.
"These weapons are there to defend us. We call on the poor, the so-called bandits, the oppressed, to join the revolutionary force of the G-9 to liberate the country as this system of exploitation and inequality has reached its limits.
"The Tèt Kale party wants a referendum and elections to defend its own interests. The opposition is calling for a transitional government to waste public resources. The private sector does not pay taxes. The people are alone, deprived of everything. The tide has turned. We will use our weapons against all these sectors.
Tèt Kale is the populist party of Moïse and his predecessor, Michel "Sweet Micky" Martelly.
Chérizier said: "The revolutionary force G-9 asks the people to take what is rightfully theirs. Our money is in banks, supermarkets and dealerships. We have to get it back.
So what's next?
International diplomats have repeatedly called for free, fair, transparent and credible elections. It would be a good start.
But in the 20 years leading up to 2006, Haiti experienced 17 changes of president. Former priest Jean-Bertrand Aristide came and went four times. Moses appointed six prime ministers in five years. Change at the top is not a magic answer.
And we think we have problems?
—Mark Wilson is an international journalist based in Port of Spain
[ad_2]