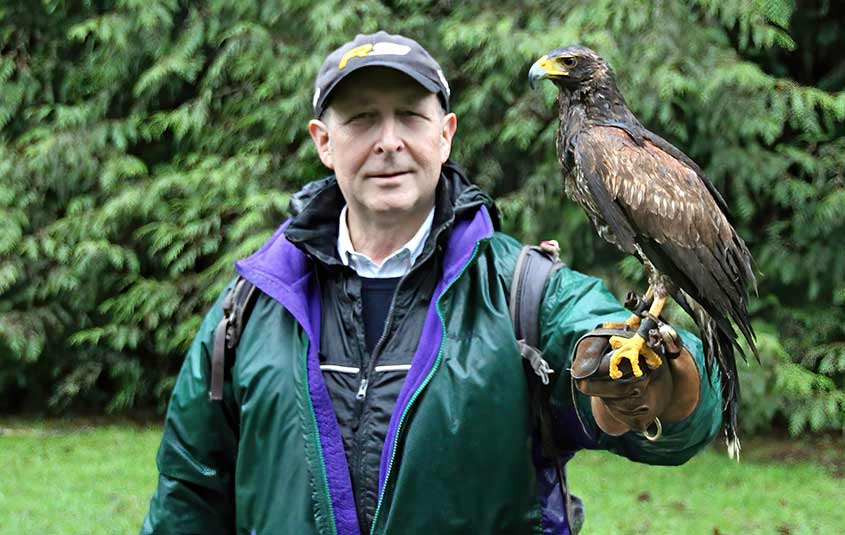 The five-week trip, by jet-prop, boat and coach, opened his eyes to the wonders of traveling around the world, and by the age of 13 he was hooked.
Steve's diary of his student trip to Europe in 1967 was the first of many, many diaries during his years of travel, and as he tells us in this interview, he returned to those diaries when he began to write his book.
A few years later, he was vice president of an educational travel agency, a trainer's job to start a career in travel.
To date, Steve has explored over 730 destinations in 85 countries and territories, with 84 return visits.
Filled with helpful tips and insightful observations, the book is a great read for anyone who, like Steve, became fascinated with travel from a young age and made travel their life's work. It is also a good recommendation for customers.
Here is the first part of Travelweek's Q&A with Steve; check out Travelweek Daily tomorrow for part two, including insight into the importance of travel agents in this rapidly changing world of pandemic travel.
Steve's book can be ordered here.
What were the best things about writing your book, and the worst? And what advice would you give to others in the travel industry who think they have a book in them?
As I noted in the book, I started writing it 32 years ago. At the time, it was a mission and a challenge. One of the best things about writing is that I proved to myself that I could finish the book. So, one more item checked off my master to-do list!
In those 32 years, I've encountered many distractions, including writing over 300 travel articles spread across consumer and trade publications. I've spoken at industry events, hosted seminars and webinars, and for the past 10 years have run my own consulting firm, with a clientele of travelers and non-travelers alike. .
But also for many, I was lucky enough to have a kind of publication "mentor", who regularly asked how the book was progressing. That mentor is Steve Crowhurst, the well-known travel agent professional development guru and author of the Sadamune Blades trilogy. So I started to get serious, if only to call Steve's bluff that I was going to finish the book. I self-published on Amazon in November 2021. It's a great feeling of accomplishment and fulfillment. And now I've started a second travel book, as well as a birdwatching book. So maybe I'm getting addicted!
What's great about writing a book is putting together all the adventures you've had in writing. It is a total experience of "well-being". And in my case I would start dreaming of adventures one day: the porters in Nepal who taught me the Tiger-Goat game; climb the Santa Anna Volcano in El Salvador; firefly squid tasting in Tokyo; ride a donkey in Luxor; playing red light, green light with the children in an Iban longhouse in Borneo. And thinking…wow, I did all of that. How has it made me a better person and a better traveler? What can I share from my experiences to promote trips that celebrate people, culture, education, understanding and happiness?
The worst part of writing was discovering that the 89,000+ words I had written that I thought were perfect…were not! They say "the devil is in the details" but it's worth it in the end.
As for advice to others in the industry…I would say, "go for it". There's an old maxim that says "if you want to be a writer, then write!" Write an agency or company newsletter. Write a blog about your travels. Think of a theme for your book. It could be "My love affair with Tokyo" or "How to make the most of your travel experiences". Every book needs a hook on which to hang the text.
Travel counselors have a ton of experience to share from their office, customer service, and travel experience. People love to read honest, first-hand travel stories. How about "Confessions of a Travel Agent"? Pick a theme, set yourself a goal for completing the book (1 year? 5 years? 32 years?) and start collecting all those great stories you've been sharing with your clients and colleagues until now.
Did your journals contribute to the making of the book? There must have been days when you were completely exhausted from your travels and really had to force yourself to write down the events of the day.
Absolutely! I say in the book that my first serious trip was on a school trip in 1967 where we visited nine European destinations, and I kept a detailed diary of my adventures. I still have that diary! And now I have added many more.
I've always been a fan of travel and have always saved notes about my travels so I can read them over 20 years in the future.
As a photographer, the advent of memory cards and the ability to take hundreds or even thousands of photos daily has affected my note taking to some degree. I now rely on visual notes through the camera to remind me of what I did. But I still collect business cards and get emails from destination reps, tour guides, chefs, and other important people I meet. It's all part of the joy of connecting with a destination.
Many in the travel industry know you from your travel scam briefings. Tips on how to avoid scams and theft while traveling are scattered throughout the book. Sounds like this might be a good way for agents to recommend the book to their clients?
I wrote a monthly travel scam column for five years and published two scam brochures (Scam Watch and Son of Scam).
Travel scams thrive in every country. Some are quite smart. The scammer watches a new guest enter his hotel room…writes down the room number…calls the room pretending it's reception…says credit card not accepted so guest can go back to reception or "I can take it over the phone and you'll avoid trouble". The customer provides the card details. The scammer goes on a shopping spree.
Or the scam can be quite simple. The post office clerk sells stamps to a traveler and tells the traveler that he will put the stamps on the postcards and mail them as a service to the customer. The stamps go in the clerk's pocket. Postcards never arrive.
And while at one time curiosity about travel scams may have prompted travelers to find out more about them, today I'm not so sure.
Today's travelers are looking for something else: how to connect to a destination. How to customize each travel experience to their unique needs, interests and tastes. How to make every travel adventure a once-in-a-lifetime experience,
So I think savvy guidance on destination connections and interactions is probably a better "book hook" for agents. In my case, A Symphony of Chamels is about absorbing the spirit of a destination through purposeful action. And conversations with locals are a major part of that spirit. Conversations provide those unique treasured memories about a destination.
Check out Travelweek Daily tomorrow for part two of the interview, including insight into why travel agents and their years of experience in the industry are more important than ever. For book ordering details, click here.