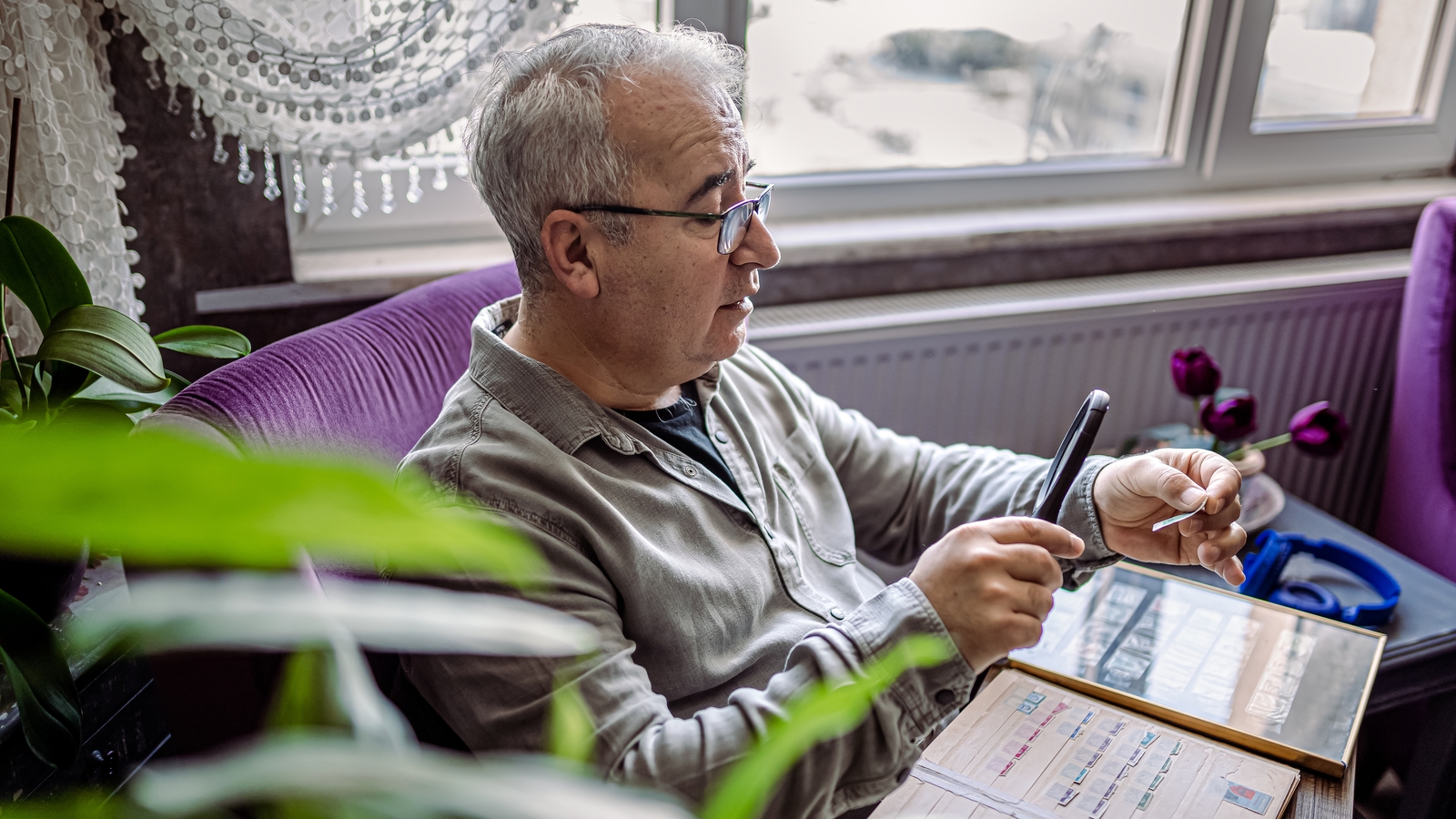 John Lowe of MoneyDoctors.ie explains how the humble postage stamp delivers returns that can't be licked up.
On March 1, 2022, the rate for first class postage stamps was increased to €1.25 for a standard letter, but one day in the future these same stamps might be worth keeping as an investment. You may think stamp collecting is a useless, uninteresting, or even boring hobby, but you'd be wrong.
Quietly, as befits such a sedentary activity, philately has become one of the hottest and trendiest hobbies in the world. Postage stamps are the third largest category traded on eBay and it is estimated that over 30 million people now consider themselves active collectors.
Specifically, stamps have proven to be an excellent medium to long-term investment with average returns not so different from real estate or stocks and shares. With everything going on in the world right now, this alternative form of investing also has many benefits to incorporate into a balanced portfolio.
In terms of weight, stamps are the most valuable commodity you can buy. A well-balanced stamp collection will obviously not produce income, but should provide substantial capital growth.
Two stock market indices – the SG100 Stamp Price Index and the GB30 Rarities Index – are tangible proof of this. Both track average prices and have shown an annual increase of nearly 9.5% over the past 10, 20 and 50 years.
Moreover, postage stamps have always performed well in times of economic uncertainty. If you study the performance charts of the last five decades, you will notice that there are no dramatic market corrections. Prices can stagnate for periods, but they rarely drop.
There are four reasons stamps are such a wise investment. The first is growing demand. This comes from a variety of sources including:
An aging population in the developed world with the income and time to devote to a hobby like stamp collecting.
Growing interest in countries experiencing new levels of wealth such as Brazil, Russia, India and China.
Investors who use stamps as a hedge against risk. A good example of this was before China took over Hong Kong when wealthy Hong Kong residents bought stamps because they were portable and valuable.
The second is, undoubtedly, the scarcity of supply, as there is clearly a limited number of a given stamp. Third, the market is international and liquid. This is all the more true thanks to the Internet which allows collectors to buy and sell quickly and easily. Fourth, with shrewd purchases, it is possible for the enthusiastic philatelist to beat market indices and produce even higher returns.
How to go about investing in stamps?
It would be unwise to begin without familiarizing yourself with the history of post and postage stamps. You would also be well advised to understand how stamps are valued as well as how to care for them.
Finally, you need to think about what kind of collection you want to build. Are you interested in stamps from a particular country, airmail stamps, stamps that deal with a particular subject? Would you be more interested in envelopes (where the stamp is still attached to the envelope) or unused stamps or commemorative issues?
An obvious area of ​​interest to readers of this publication is that of collecting Irish stamps. Between 1840 (when the first of 72 million "Penny Blacks" were printed in the UK) and 1922 we used British stamps, called "GB Used in Ireland".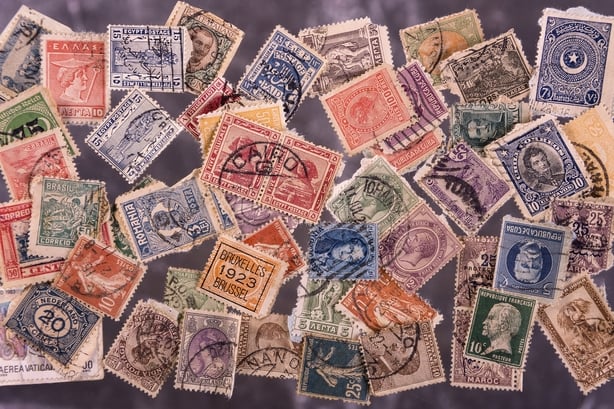 The stamps most sought after by Irish collectors were British stamps which were overprinted for Irish use, first printed in February 1922 and last printed in 1935. Between 1922 and 1984 Ofig an Phoist took responsibility for the printing stamps, after which it moved to the new created post.
Ireland's 166 years of post provide hundreds of collectible opportunities such as the 1865-1867 Fenian Issue, produced by Irish veterans of the American Civil War; the banned "propaganda labels" issued between 1907 and 1916 by Sinn Feinn; and as already noted, overprinted British stamps used as a temporary measure by the Rialtas Sealadach na hEireann (provisional government in Ireland) in 1922.
For more information on Irish stamps you can contact An Post or Philatelic Services.
Whatever field you decide to invest in, a stamp collection should offer hard-to-lick returns.
Top Stamp Investing Tips:
If you are buying for investment purposes, seek advice from an experienced auction house, dealer or philatelist.
Before you buy, determine your investment goals and decide on a strategy. It makes sense to build a diversified portfolio of stamps the same way you would build a diversified portfolio of stocks.
A low risk strategy would be to collect in an established and popular area – avoiding anything that might be subject to speculative influences.
A higher risk (and potentially higher reward) strategy would be to anticipate future demand. For example, you might decide to invest in stamps from an emerging economy where philately is still in its infancy.
If you are passionate about philately, you could try to conquer a new market and thus raise prices. To do this, you need to find an area that is unpopular, esoteric, or otherwise overlooked. Build up a collection of high-quality examples at a relatively low cost, then publish a definitive guide to the subject and hopefully watch the price rise.
Always buy the best examples you can afford.
Ask about your purchases. Understand what you are buying and why it is valuable.
Remember that stamps are alternative investments. You should invest in more traditional sectors first, such as the stock market and real estate. Be very aware of the risks involved and always seek professional advice.
Useful contacts
Irish Philatelic Dealers Association, 102 Leinster Road, Dublin 6, Ireland. Tel: 01 4977449.
STAMPA – annual membership costs only €25. PO Box 2723, Cardiff Lane, Dublin 2.
The Irish National Stamp Exhibition – takes place 14-16 October 2016 at the Griffith Conference Centre, Griffith College, South Circular Road, Dublin 8.
Irish Philatelic Society and Dublin Stamp Society – meet at Ely Place (Knights of Columbanus) but there are no meetings during the summer. Contact Declan O'Kelly (Cathedral Stamps, Dublin. Tel: 01 8786384).
IrelandStamps.com, 5 Rathgar Place, Dublin 6. Tel. : 01 497 2520.
Raven Stamps Ireland, 12c Washington St. West, Cork, Ireland. Tel: 021 427 1750.
For more information, click on John Lowe's profile above or on his website.
The views expressed here are those of the author and do not represent or reflect the views of RTÉ.